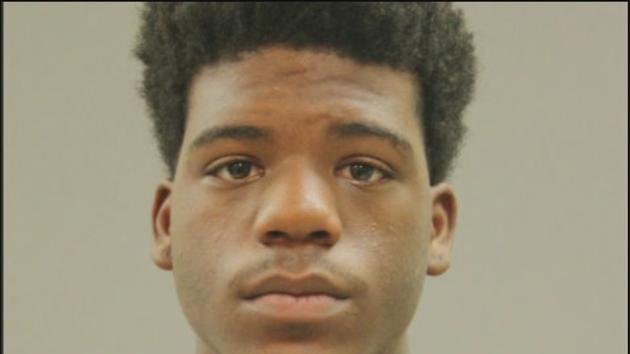 HOUSTON (KTRK) —
The parents of a special needs child are furious at a Harris County-run school for not telling them he was assaulted while at school and by a student much older than him.
When Johnny Pittman went to the mailbox Wednesday, he learned some disturbing news.
"You know that feeling when you heart sinks to your stomach? I'm like, 'Wow!'" he told Eyewitness News.
There was a letter from the Harris County District Attorney's Office telling him his 8-year-old son, David, was a crime victim. The paperwork had the charge "injury to a child" and the defendant's name, Aaron Smith. Pittman called to get more information and learned it happened February 18 at Academic & Behavior Center West (ABC West), the school David attends.
"This is not the right way to be informed. I should have been informed right when it happened," said Kawana Pittman, David's mother.
The second grader said he and Smith, a 5'11, 155 pound 17-year-old, were in what's called the campus intervention room at the school designated for children with special needs. He said there was a teacher in there, too. David was crying. He said Smith warned the teacher, "If you don't have that little boy stop crying, then I'm going to beat him up."
The boy said Smith then picked him up and slammed him into the wall.
"And I landed on the desk and I then fell on the floor," explained David.
The school, which is run by the Harris County Department of Education (HCDE), said they called the Pittmans that day more than once, left a voice mail and never heard back. The Piittmans said they never got it and question why the school didn't send a letter home or tell them the next day when they were at the school. They also question why their young boy is exposed to a 17-year-old and why Smith is allowed back on campus.
Harris County Department of Education spokeswoman Tammy Lanier said students at ABC West have special needs and they are tasked with helping them. Therefore, it is not their practice to suspend or expel students in that environment. Additionally, she sent the statement below:
"Harris County Department of Education's Academic and Behavior Center campus staff followed campus procedures with regard to notifying the parents of both students involved in the incident. Attempts to reach the victim's parents immediately after the incident were to no avail, despite more than one phone call being made with at least one message left. As for procedures related to the age range of students being grouped together in the school's On Campus Intervention (OCI) room, which is used for de-escalation purposes, it is an acceptable practice; however, the Department will be reviewing its procedures regarding the grouping of students by age while in the OCI. Campus officials are now in communication with the parents of the victim involved in the incident."