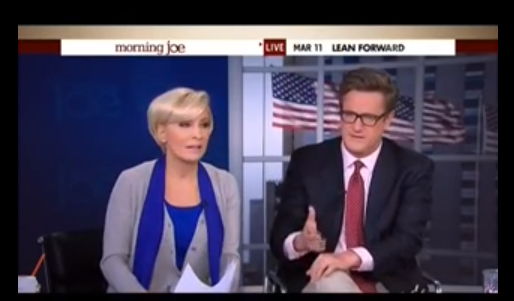 Suspected white supremacist tv panelists on the MSNBC show Morning Joe chimed in on the SAE Fraternity racist chant controversy. And instead of calling on the University of Oklahoma and the white supremacist students connected to the racist fraternity to take responsibility,the panelists blamed Black rappersfor making the n-word popular among today's youth.
So we can just forget the fact that the predominantly white SAE Fraternity is over a century old,and this chant is alleged to have originated decades ago before hip hop or rap was invented.
And we can also forget the fact that part of the  SAE Fraternity chant mentions hanging Black people from trees. It's safe to assume the SAE Fraternity didn't learn about lynching Black people by hanging them from listening to rap songs.
Check the video of the Morning Joe segment below.